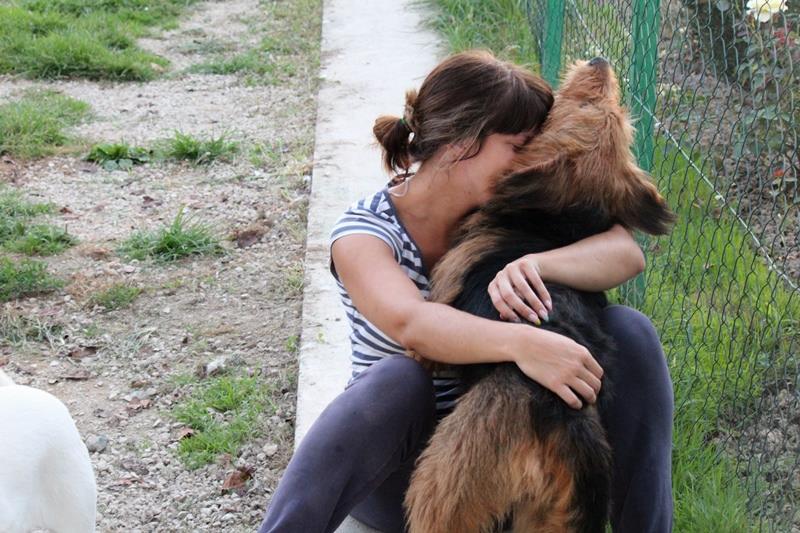 If you or a loved one has just lost a pet, you may be unsure of what to do next. Losing a pet can be like losing a best friend and it's common to feel uncertain about what you can do to remember and honor them. While nothing can replace a beloved pet, many people want to honor their memory and celebrate their life, but may not know where to start. Whether you focus on a homemade tribute or find a special item online, here are 10 pet memorial gift ideas to honor a pet's memory. Please be sure to look at the LAST item on our list – our favorite!
1. Engraved Pet Urn
What better way to honor your furry friend's memory than to purchase a beautiful urn that you can keep forever. Urns can be personalized with an engraved personal message or portrait of your pet. Some vendors include:
2. Pet Memorial Necklace
A beautiful way to remember and show your love for your pet is to hold their memory close to your heart with a pet memorial necklace. Some lovely memorial necklace options include:
3. Pet Artwork
If you have a favorite picture of you and your pet, you can have it engraved onto a piece of pet memorial artwork. See some engraving services included below, or create your own artwork!
4. Pet Memorial T-Shirt
Another way to show your love for your furry friend is creating a custom t-shirt. You can order custom t-shirts from:
5. Picture Frame
A great picture frame is a pet memorial gift that will protect your favorite picture of your pet. You can add their name and a little bit about their life and what they meant to you. See some options below:
6. Create a Memorial Photo Album 
Another great way to revisit and share your favorite memories of your pet is to create a memorial photo album. You can print your favorite photos online, a CVS Photo, or other local photo printing shop. Purchase albums from your local craft store or order online from sites like:
7. Create a Memorial Video 
A pet memorial gift can be a simple video which is a great way to share your favorite memories of your pet with the world. Use a free video editor to cut together your favorite clips, such as:
8. Create a Pet Memorial Website 
Consider sharing your love online! A great way to share pictures and stories of your beloved pet with the world and a great way to find comfort in the fact that your pet will never be forgotten.
Learn how you can create a pet tribute page on our website below!
9. Create a Pet Memorial Facebook Page 
Share pictures and stories of your beloved pet with your friends on Facebook. You can create a page that is only visible to your friends or you can make it public. This is a great way to show your friends how much your pet meant to you.
Create a memorial page on Facebook!
The ULTIMATE pet memorial gift.
When you add your pet to The Pet Memorial, your pet's name will appear on the upcoming memorial monument alongside other animals from across the globe. In addition, you can create a tribute page for your pet on our website. Your charitable sign-up for The Pet Memorial provides food, shelter and protection for thousands of animals every month!