Have you ever sensed the presence of your pet after they passed away? Debbie Wing shares the incredible story of her dog Millie who appeared in a field only moments after death, bringing joy and closure to her family.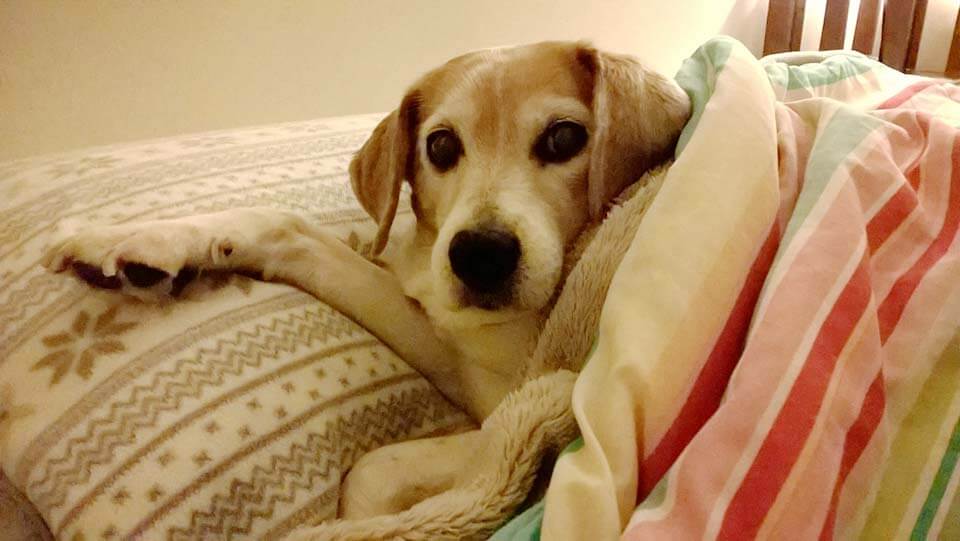 My daughter and I had to make the hardest decision ever to help our beloved beagle Millie cross over. Her health was declining and her quality of life with it. We scheduled the final vet appointment to be in the late afternoon so we could give Millie one more fun day.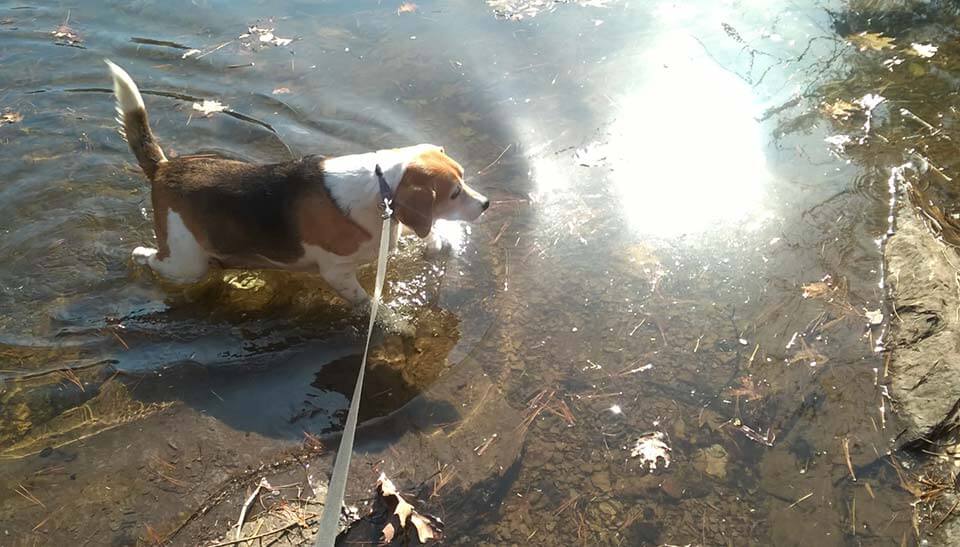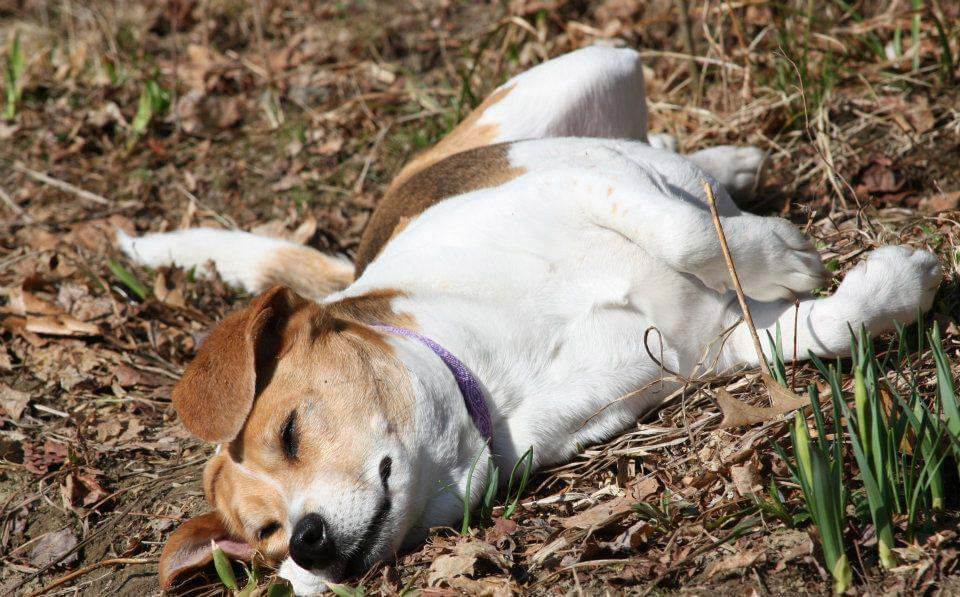 It was a gorgeous October day. We visited her special people. She spent time outside in the sun, exploring and rolling in the grass. On the way to the vet hospital, she enjoyed treats at a variety of drive-thrus.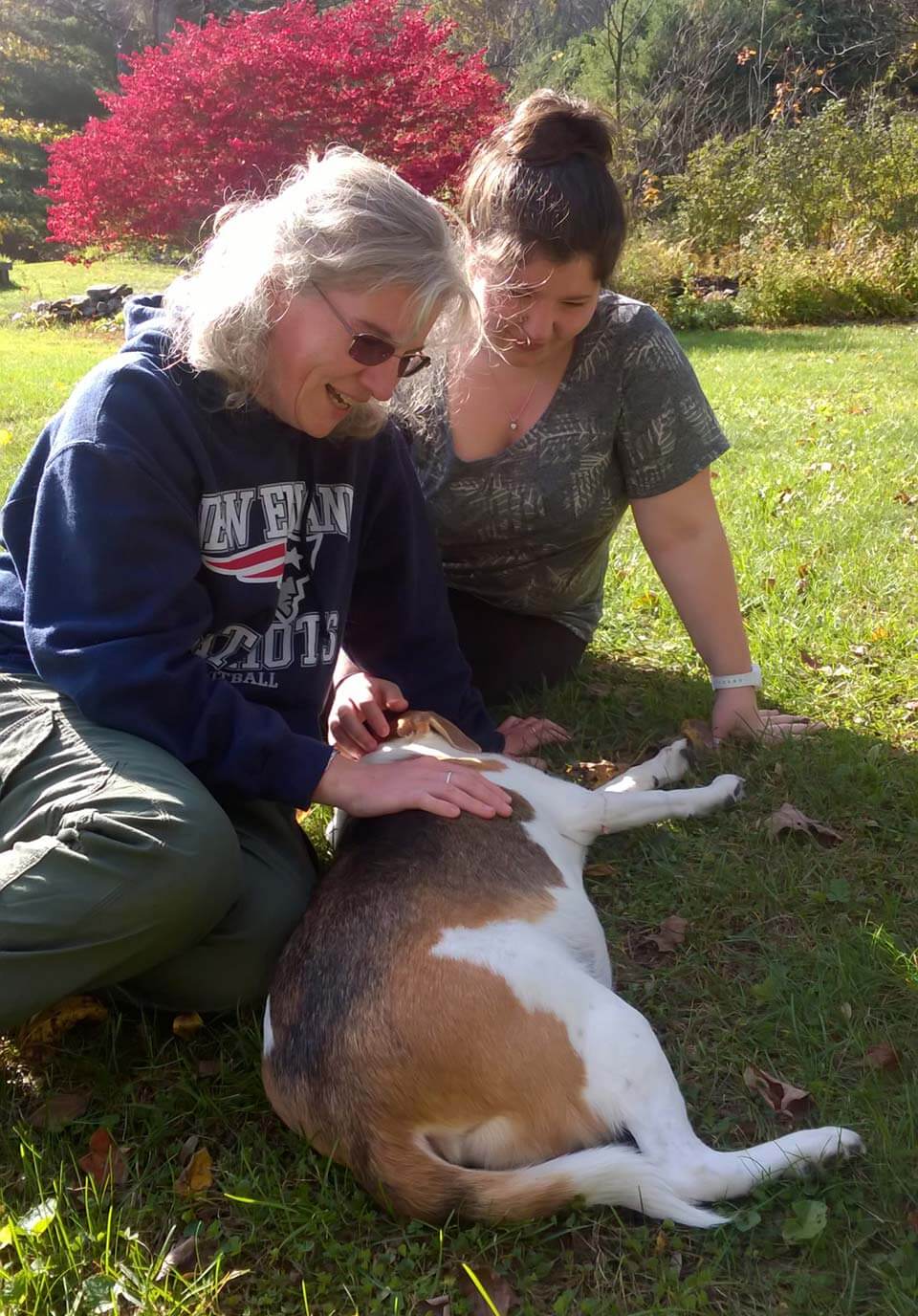 When Millie Crossed Over…
The staff at the veterinary hospital gave us a blanket so we could spend Millie's final moments outside, surrounded by fields and woods. We were so distraught but knew we were making the right choice for Millie. The vet administered the meds and Millie quietly died.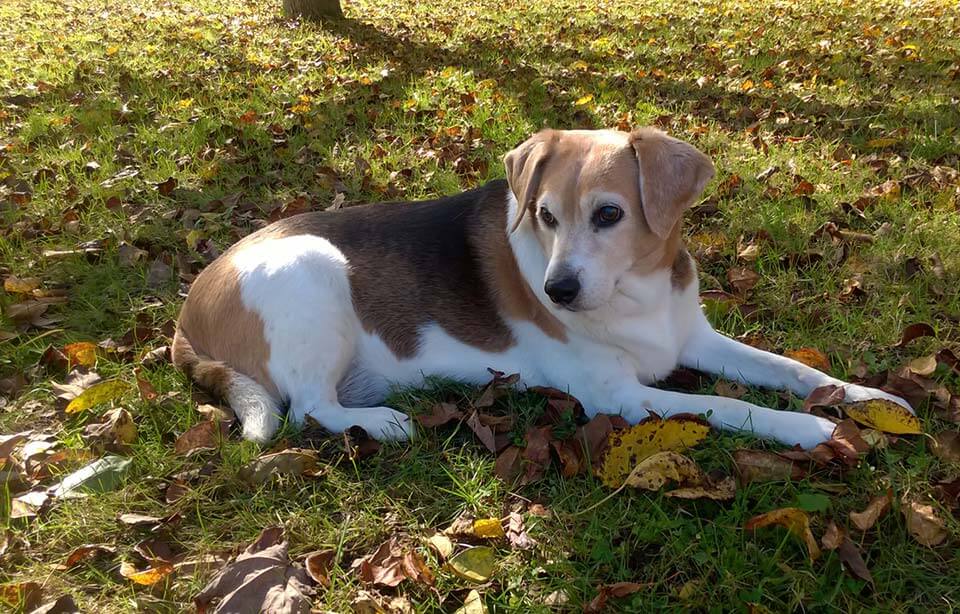 They left us for a few minutes to grieve with her. Through my tears, I looked up and in the field, there was Millie, quietly standing there, staring at me. She was healthy and strong again. I told her that we would be fine and to go run, play and enjoy her freedom. With that, she just disappeared. It was her final gift to us. This was her final photo that afternoon.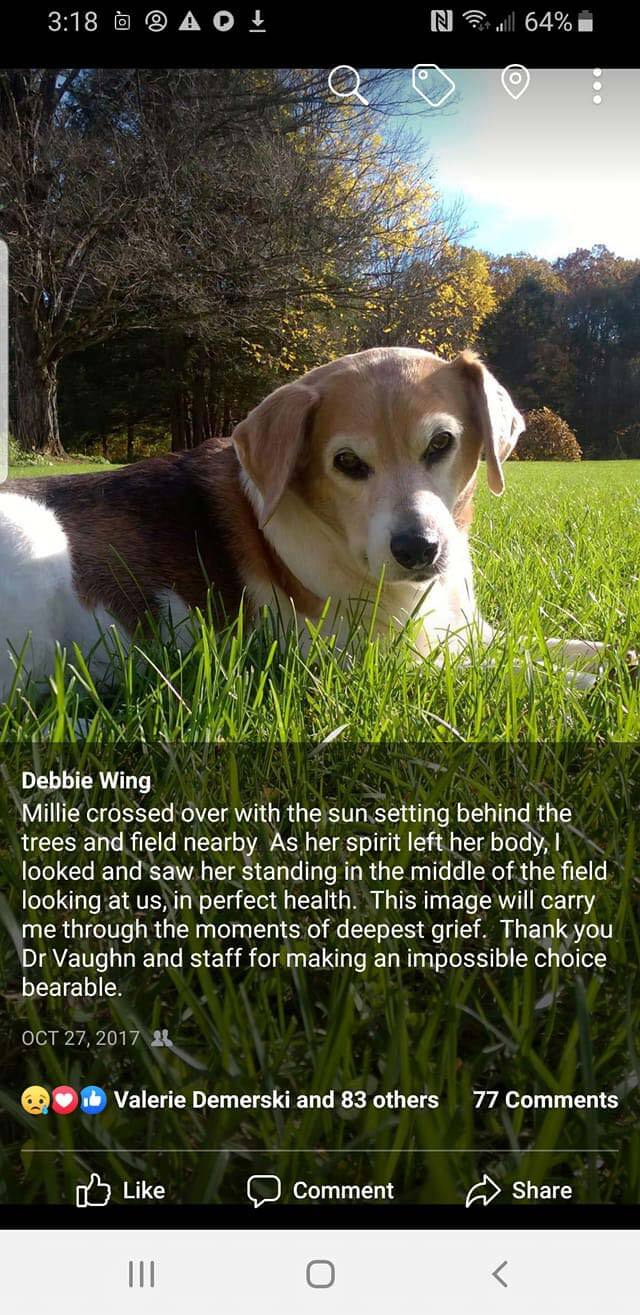 Millie's appearance is not the first to be reported by pet lovers. Many have had visitations that include touch, sounds and the sight of their beloved pet, sometimes months or years after their passing. These experiences bring immense comfort and assurance of the infinite nature of our pets' souls.
Remembering Your Pet Forever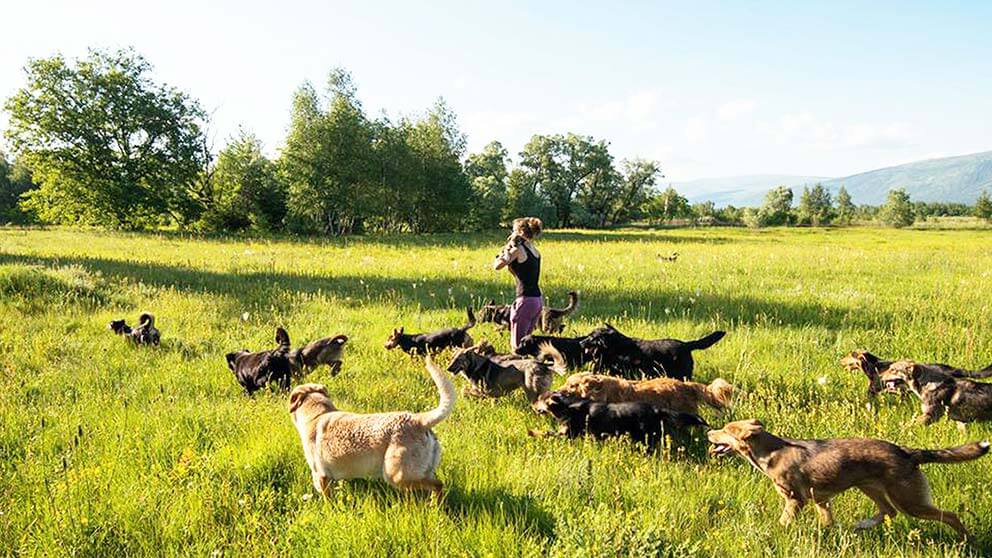 The Pet Memorial is a new project to memorialize pets from all over the world.
The memorial will be erected in 2026 and will continue to grow while sponsoring life-saving food, shelter and veterinary care through animal rescue squads across the planet. Pet guardians may add their pets name to the memorial for an affordable one-time donation of $29 or a monthly donation of about $4.
All proceeds to The Pet Memorial are charitable donations to the Harmony Fund. On a mission to "Love the Underdog", this USA-based charity throws their arms around the small but mighty animal rescue squads who are saving lives hand-over-fist, all over the planet. The focus of the Harmony Fund is to provide aid to the rescue squads who are saving animals despite overwhelming odds, most often in parts of the world where those animals would otherwise have no one at all to defend them.